About the World Flycasting Championship 2022
Organizer: International Casting Sport Federation (ICSF)
Coordinator: Norwegian Casting Federation (NCF) / Rjukan & Tinn Fluefiskeklubb (R&TFFK)
Date: Wednesday 10th – Sunday 14th of August 2022
Where: Kvitåvatn, Gaustablikk
Participants: All members of ICSF and invited guests
Participation: as the ICSF competition rules for Flycasting
All national organizations under ICSF/CIPS may take part in the World Championship. Each nation can participate with maximum 8 casters in each event (men and women), and 4 casters in each event in the veteran classes. World Championships can only be carried out if at least 6 nations participate, in the men division, and 3 nations participate in the divisions of the veterans, ladies, boys and girls.
Arranging an event requires a minimum of 10 participants in the men's class, 8 in the ladies' and veteran's class in total, from a minimum of 3 countries (per class).
Due to the ongoing war in Ukraine - all Russian/Belarusian athletes is banned from participation at ICSF international championships in 2022 - read more here.
Classes: Four classes: a) men, b) women, c) veteran men and d) veteran women.
Competition events: Trout accuracy, Trout distance, Seatrout distance, Salmon distance, Spey distance 15,1' and Spey distance 16/18'
Competition rules: ICSF competition rules for Flycasting as today - here.
Comments on the rules (from ICSF Flycasting commission 16.06.22) - here.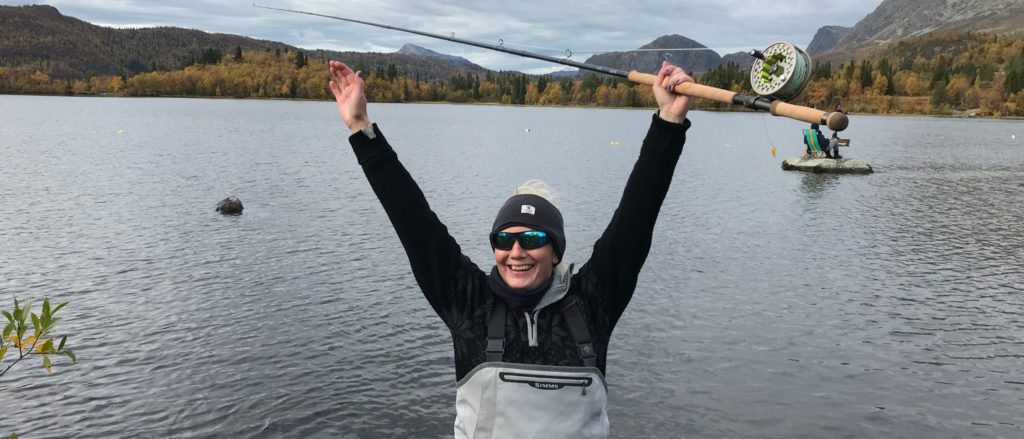 Accomodation: Gaustablikk Fjellresort
Kvitåvatnvegen 372, 3660 Rjukan, Norway
All accommodation in walking distance to the courts.
Cost of participation:
Single room accommodation: 850 euro
Double or twin room accommodation: 650 euro
Cost for participants includes accommodation in a single or double room at Gaustablikk Fjellresort with 4x breakfast, 4x lunch (Wednesday, Thursday, Friday and Saturday), 4x dinner (Wednesday, Thursday, Friday and banquet Saturday) and entry fee for participation.
Entry fee only: 200 euro / lunch and dinner at hotel: 200 euro
Banquet: Saturday the 13th of August at Gaustablikk Fjellresort
Airport: Oslo Airport (Gardermoen)
Transfer from airport to Gaustablikk/Kvitåvatn is to be organized on your own.
For a fee of 100 euro we can organize pick-up drive from Oslo Airport Gardermoen to Gaustablikk Fjellresort on the 10th of August and return on the 14th of August (only on these dates).
How to get from Oslo Airport to Gaustablikk (w/car): read here
Anti-Doping: Participants are obliged to follow the ICSF anti-doping rules and internationally acknowledged regulations on doping settled by the World Anti Doping Agenzy (WADA).
Covid-19 and travel to Norway: Entry restrictions due to covid-19 have been discontinued - read here.
Organization contact:
Marius H. Johannessen – Secretary general The Norwegian Casting Federation
mariushelleseng.johannessen@nif.idrett.no // tel: +47 91388617
Tournament committee:
Marius H. Johannessen - Secretary general - The Norwegian Casting Federation
Terje Slydahl - President - The Norwegian Casting Federation
Thorgeir Gustavsen - ICSF Flycasting commission
More members - TBA
Chief judge: Ronny Stavsholt
Protest fee: 100 euro
Deadline for registration: 12th of June